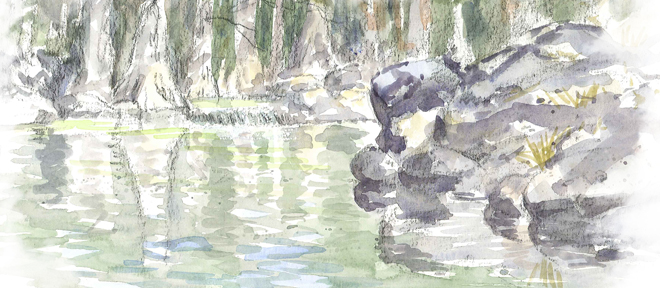 Natural Partners
Click here to view our Natural Partners Listing.
With our toes in the creek and our hands in the dirt, we work together to build a better community—from the roots up!
This inspiring program gives your company, corporation, or local business the opportunity to support the important work of the CNC & Farm, while we promote our affiliation with you.
By financially supporting CNC & Farm initiatives through the Natural Partners program, your business will benefit with widespread advertising, employee engagement, and underwriting/sponsorship opportunities.
Natural Partners and Giving Levels
$5,000+: Major Benefactor
Business acknowledgement and logo at CNC & Farm Special Events:
     - Annual Mostly Native Plant Sale
     - Moondance Concert Series (6 Concerts)
6 season passes to Moondance Concert Series
Invitation to Pre-Plant Sale Private Reception for employees
Acknowledgement, logo and live link on CNC website for each event
Publicize in e-newsletter with active website link to 3000+
Certificate of appreciation to display at your business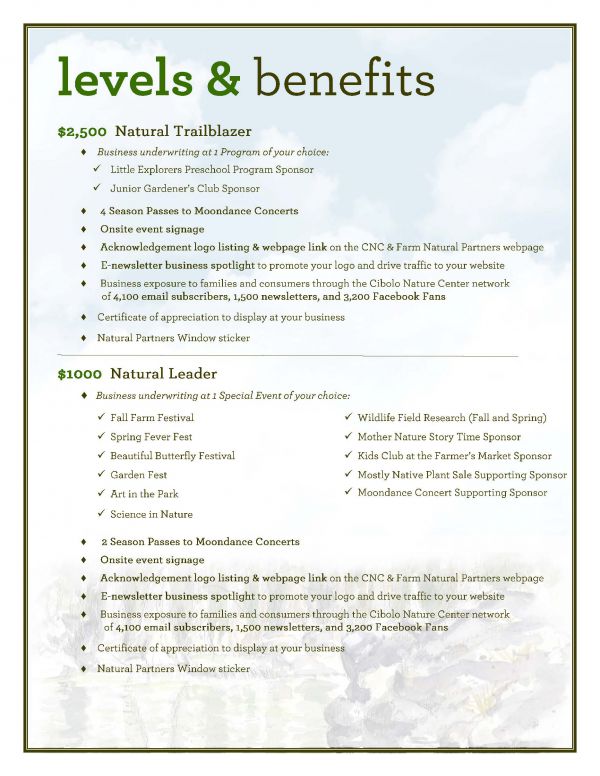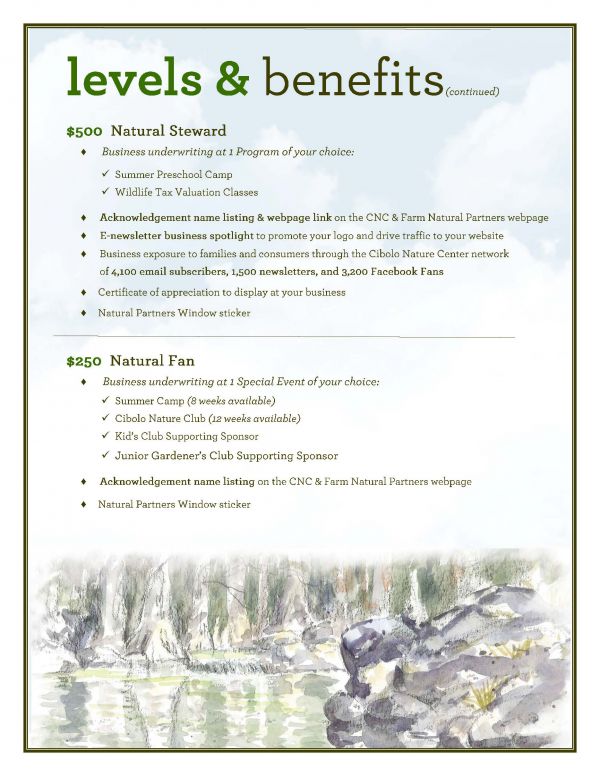 ---
Interested in becoming a Natural Partner? Please email Julia Murphy or call her at 830.331.8947.
---