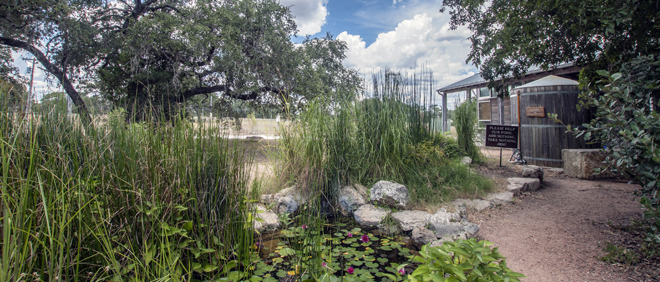 Membership Benefits
What is the Circle of Friends?
The Circle of Friends is a community of donors that contribute to the annual fund supporting the important work of the Cibolo Nature Center & Farm. Your gift will be used where needed most. Donate to become a member today; you'll receive a year's worth of benefits and can feel confident that you are helping the Nature Center's environmental education programs, research, and conservation initiatives to flourish. In appreciation for your financial support, your membership is complimentary. You will receive the following benefits based on the level of your gift:
Swallow Level (Up to $99)
CNC & Farm semi-annual newsletter

10% discount in our gift shop

Discounted fees on select programs and workshops

Invitation to the Mostly Native Plant Sale private preview and reception (1st Friday in April)
Hummingbird Level ($100-$299)
    All Swallow benefits PLUS
Acknowledgement in the CNC & Farm newsletter
$2 off standard adult or $1 off child admission (up to 4 persons) to Cave Without A Name, a National Natural Landmark in Boerne, TX
 
Owl Level ($300-$499)
    All Hummingbird benefits PLUS
2 tickets to the 2016 Environmental Stewardship Awards Ceremony and Presentation by world-renowned bat expert Merlin Tuttle on April 21, 2016, AND
2 Moondance Concert Tickets
Hawk Level ($500-$999)
    All Hummingbird benefits PLUS
 2 ADDITIONAL (total of 4)  Moondance concert tickets
Stewards Circle ($1000-$4999)
    All Hummingbird benefits PLUS
2 season passes to Moondance concert series
20/20 Vision Club ($5000-$7499)
    All Stewards Circle benefits PLUS
 an invitation to special VIP events held at the Cibolo Nature Center & Farm
Founders Circle ($7500 & above)
     All 20/20 Vision Club benefits PLUS
 special recognition as a supporter of a CNC & Farm program of your choice
For additional information please call 830.249.4616 or email Sara Brumby.
Make your gift last all year long!
Consider a monthly or quarterly gift to the Cibolo Nature Center & Farm. Your recurring gift can be paid by personal check or can be automatically linked to your credit card. Just tell us how much and how often you'd like to donate.