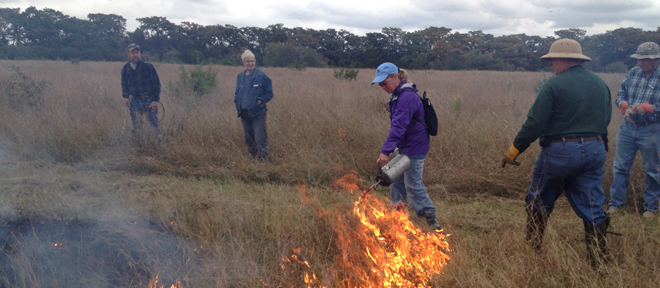 Land Stewardship Workshops
Many landowners are new to the Hill Country and unfamiliar with the wildlife, habitats, and methods for stewarding the local ecology.  Even long-time landowners would benefit from brushing up on the best land stewardship practices of our time.  The nature center is here to help landowners develop their land stewardship skills, covering everything from making a management plan to managing for wildlife.  Our workshops include:
Application for Wildlife Tax Valuation
Managing for Songbirds
Streamside Management
Grazing Management
Conducting Prescribed Burns
Why this is important
96% of Texas is privately owned which means that the majority of the landscape is stewarded by farmers, ranchers, and homeowners. Land stewardship training helps to ensure the biodiversity, habitat health, and wildlife abundance of our beautiful state.  Better still, well stewarded land provide increased groundwater recharge, increased forage production for livestock and wildlife, reduced soil erosion and increased carbon sequestration.