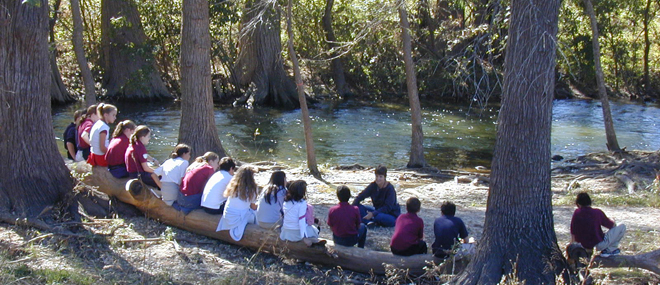 Kids Programming
As an informal education facility, CNC&F offers ongoing education programs for families, children and youth.
*Mother Nature's Story Time
Mother Nature's Story Time is for preschool-age explorers.  This program nurtures a sense of wonder for the natural world geared towards children ages 3 to 5 and their caregivers. On the 3rd Tuesday of every month, preschoolers spend an hour listening to nature stories, learning about the world around them, enjoying hands on activities, games, and making a craft to take home.  Click here to see what theme will be featured this month.  $5 dollar suggested donation per family.
*Kids Club at the Farm
 Kids Club is a time for kids and grown-ups to "get outside and play" together as a family. Each month families learn about something fun in nature and then head to the trails to explore, play games, or make crafts. Click here for more information. $5 dollar suggested donation per family.
*Junior Gardener's Club
The Junior Gardener's Club is a free program that allows children to experience the wonder and discovery of plants, how they grow, and are interconnected with insects, soil, water, and other things. Each child will have the opportunity to participate in hands-on activities while learning the basics of gardening.  Click here for more information. 
*Nature Boxes
Nature Boxes is an outreach program that brings science and nature based education directly to the classroom for study and exploration. Boxes are filled with fun nature and science themes that are designed to enhance current school curriculum.  This TEKS-aligned outreach program is designed for elementary school classrooms. Educators, Click Here for more information.
*Outdoor Classroom
The Award-winning Outdoor Classroom program offers field trips that encourage students to self discover the principles of science and nature through guided hands on activities here at the Cibolo Nature Center and Farm. Click here for more information.
*Summer Camp
Art and Nature Camp bring children into direct contact with the outdoors through fun-filled activities in a safe setting.
*Science in Nature
Science in Nature offers families with children of all ages a day to play and learn about nature through science.  This free community event kicks off the new school year in September with a celebration of learning in the natural world. It offers a variety of activities for children and families that encourage inquiry and exploration. Scientists and science teachers lead outdoor activities appropriate for children ages 0 to 99.  For more information, contact Stephanie Colvard.
*Art in the Park
This free community festival celebrates both the beauty of nature in blooming in the spring and artistic expression. Visual and performing artists are featured along with many hands on activities for everyone. Art in the Park is collaboration between Cibolo Nature Center and the Cibolo Arts Council. Professional and student artists set up art activity stations at the Nature Center.  Children and adults participate together in making creative works of art and activities. Entertainers of all ages perform music, dance and storytelling throughout the day. For more information, contact Stephanie Colvard. 
*SCOUTING PROGRAMS
Our Scout badge workshops are customized activities designed for Boy and Girl Scouts of all ages to work on specific badge objectives. Workshops can be scheduled by appointment. A maximum of 25 scouts can participate at one time, and the cost is $20 per scout.