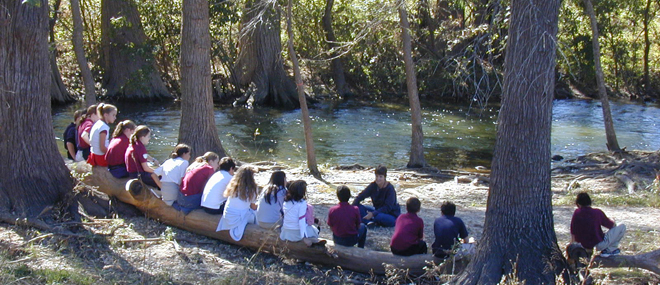 Kids Programming
As an informal education facility, CNC&F offers ongoing education programs for families, children and youth. For more detailed information on any of the programs listed below please contact our Director of Children's Education, Stephanie Colvard.
Little Explorers
Starting in January 2016, every Wednesday from 10 am - 11 am,  we will have the Little Explorers program for preschoolers and their caregivers. The Little Explorers will come for fun and adventure using their 5 senses to discover nature. They will listen to stories, sing songs, play games, explore the outdoors, and make crafts to take home. On the 3rd Wednesday of each month we will host special guest Mother Nature for Story Time! $5 suggested donation per family.
Kids Club at the Farm
Kids Club is a time for kids and grown-ups to get outside and play together as a family. Each month families learn about something fun in nature and then head to the trails to explore, play games, or make crafts. $5 suggested donation per family.
Junior Gardener's Club at the Farm
The Junior Gardener's Club is a free program that allows children to experience the wonder and discovery of plants, how they grow, and are interconnected with insects, soil, water, and other things. Each child will have the opportunity to participate in hands-on activities while learning the basics of gardening. $5 suggested donation per family.
Nature Boxes
Nature Boxes is an outreach program that brings science and nature based education directly to the classroom for study and exploration. Boxes are filled with fun nature and science themes that are designed to enhance current school curriculum.  This TEKS-aligned outreach program is designed for elementary school classrooms. Educators, Click here for more information.
Outdoor Classroom
The Award-winning Outdoor Classroom program offers field trips that encourage students to self discover the principles of science and nature through guided hands on activities here at the Cibolo Nature Center and Farm. Click here for more information.
Farm Classroom
In partnership with formal educators, we are promoting agricultural opportunities and learning experiences for students to discover how we affect the land and how it affects us, how food is cultivated and harvested, appropriate management of natural resources, and skills for sustainable living.
Summer Camp
Art and Nature Camp bring children into direct contact with the outdoors through fun-filled activities in a safe setting. Camp is for children ages 5-12. This is a state licensed camp where all counselors are trained in first aid and safety as well as the ecosystems of the park. Kids can choose from two different ½ day camps that focus on nature or art. Or, they can participate in both for a full day of adventures and fun!
Herff Farm Adventure Camp
Three different weeks of fun available at the Herff Farm.
Preschooler & Parent Camps at the Cibolo Nature Center
Bring your young explorer and stay for fun and adventure as we offer indoor and outdoor activities that help your wee one discover and learn about nature using their 5 senses. We'll be telling animal tales, planting seeds, hunting for bugs, singing, dancing, eating silly snacks, and creating unique masterpieces of art to take home!
Spring Break Camp
Come join us for three action packed days at the Cibolo Nature Center. Our 9-3 days will be filled full of fun games, activities and crafts. We will be fishing on the banks of the creek, looking for critters in the marsh, tie-dying and making volcanoes. Beat the spring break blues by hiking in the woods, going on treasure hunts, and making all sorts of fun crafts. You might even get a taste of summer when we break out our campfire for some s'mores.
Art in the Park
This free community festival celebrates both the beauty of nature in blooming in the spring and artistic expression. Visual and performing artists are featured along with many hands on activities for everyone. Art in the Park is collaboration between Cibolo Nature Center and the Cibolo Arts Council. Professional and student artists set up art activity stations at the Nature Center.  Children and adults participate together in making creative works of art and activities. Entertainers of all ages perform music, dance and storytelling throughout the day. 
Summer Family Fun Festival at the Herff Farm
The Family Fun Festival is a community wide free event to celebrate the beginning of summer with good clean family fun. Participants take pleasure in winning medals and trophies while competing in traditonal field day events including relay races, balloon tosses, and watermelon eating contests. Families also enjoy making and flying kites while learning the history of local legend Jacob Broadbeck and his flying machine.
Science in Nature
Science in Nature offers families with children of all ages a day to play and learn about nature through science. It will be held on September 17, 2016, from 10 AM - 2 PM. This free community event kicks off the new school year in September with a celebration of learning in the natural world. It offers a variety of activities for children and families that encourage inquiry and exploration. Scientists and science teachers lead outdoor activities appropriate for children ages 0 to 99.  
SCOUTING PROGRAMS
Our Scout badge workshops are customized activities designed for Boy and Girl Scouts of all ages to work on specific badge objectives. Workshops can be scheduled by appointment. A maximum of 25 scouts can participate at one time, and the cost is $20 per scout.