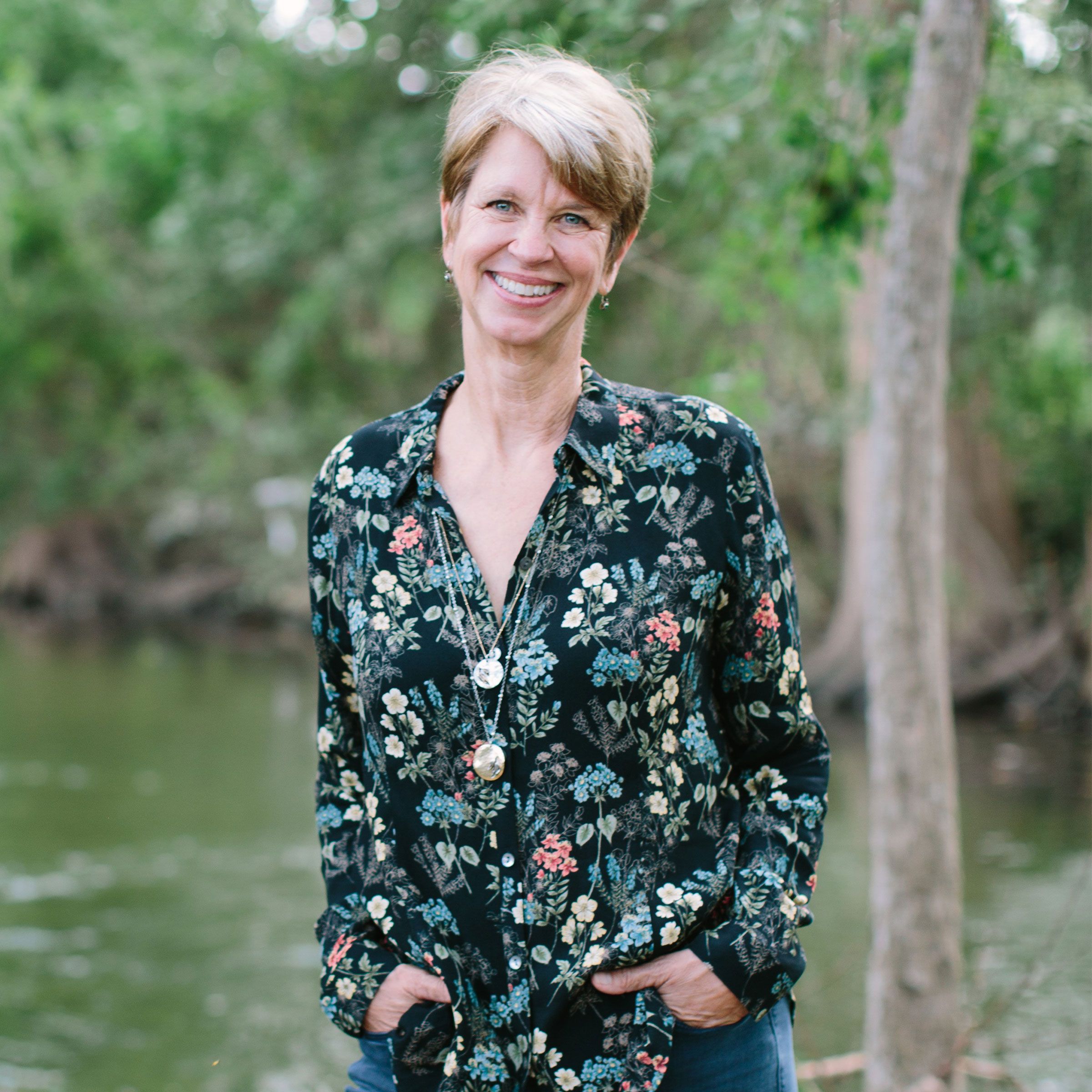 Women in Conservation
Terry Hershey Award: Texas Women in Conservation Program
Audubon's Texas Women in Conservation Program recognizes outstanding women leaders in today's conservation movement throughout the Lone Star State, supports opportunities in Texas for girls and women to become more involved in conservation and environmental sciences, and engages women on important issues related to conservation in Texas. 

This is a story that began 115 years ago. The year was 1899 when two young women, Ceclie Seixas aged 15 and Estelle Hertford aged 23, were inspired into action and started the first Audubon chapter in Texas, six years prior to the incorporation of the National Audubon Society in New York. These women and their peers were courageously standing in opposition to the harmful practice of taking waterbirds and water fowl for their feathers in order to make ornamental hats and clothing, a prolific fashion trend of the time. The demand for bird plumage had reached proportions that were rapidly wiping out the populations of 40 different species of colonial waterbirds along the gulf coast in Texas, Louisiana, and Florida. A few years prior in 1886, the price of bird plumage was selling for $32 per ounce, more than twice the price of gold. A single auction house in London sold 1,608 packets of heron feathers that year, featuring 48,240 feathers that represented the destruction of over 200,000 birds. A national ban on this popular practice was established by the activism and courage of women who inspired a movement of bird and wildlife conservation that endures today.

To honor the roots of Audubon and the courage of conservation pioneers, 115 years later Audubon Texas has proudly created the Texas Women in Conservation Program which includes the annual Audubon Texas Women in Conservation Luncheon featuring the Terry Hershey Awards, and Audubon's Conservation Leaders Program for Young Women. The program recognizes outstanding women leaders in today's conservation movement throughout the Lone Star State, and supports opportunities in Texas for girls and women to become more involved in conservation and environmental sciences, plus engages women on important issues related to conservation in Texas.

-AUDOBON TEXAS, Terry Hershey Award & Honorees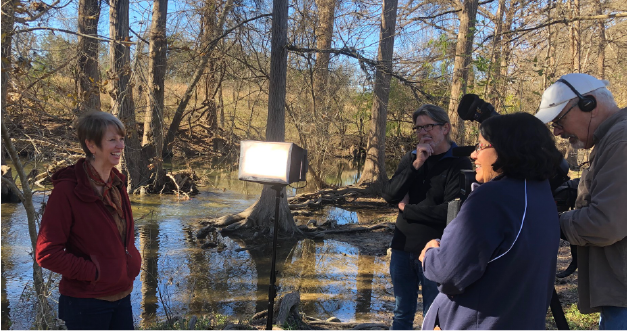 We're so proud of our fearless leader, Carolyn!  The award will be presented in Austin next Spring.  A film crew came to interview Carolyn on December 10, 2018 to hear from her about the work that she does.  Check back for the completed video next year!  
Carolyn's Journal Entry: A Day at the Cibolo
December 11, 2018
            The film crew arrived early on a sparkling winter morning. The dew was still diamond dust on the path, the blue robin-egg sky getting brighter by the hour. We went to the Creek… and the cameraman got lost behind his lens, filming the towering cypress canopy and the tumbling riffle in the stream. We walked through the tall grass prairie were the switch grass is a wispy curtain, 7-feet tall. It spoke in it's snap and crackle as we passed. The marsh, the miracle of the marsh, is in its full glory. Glass clear water reveals every little thing on it's mossy floor. The young volunteer cypress trees shoot up everywhere turning the marsh eventually into a shady swap. But that's OK. I have watched it go from a landfill, to the parking lot, to now, a glorious example of Nature's determination and resilience. If ever I doubt, I need to go there.
At last the little troop of preschool children were ready for their adventure. All bundled up in jackets of reds and blues and yellows they each latched onto the strap led by Miss Linda. Like a trail of ducklings they trundled  along until at last they arrived at the open meadow that was once scorched earth, a 100 foot wide – 30 foot deep pipeline installation site. It is now a wide and grassy sea with a "pirate ship" in it. The children ran to the old snag of a tree that was lost in the construction and indeed they became a rowdy crew of Pirates on a mighty and sure ship. The Cibolo rang with peals of laughter and delight with children doing what they are made to do….being free in nature with imagination flying, and friendships  growing. Wild adventure and discovery! The film crew was in heaven… What rich material, what vivid colors, what light, what captivating sound!   I remembered yesterday why I work hard and long…this is my love song to the world.