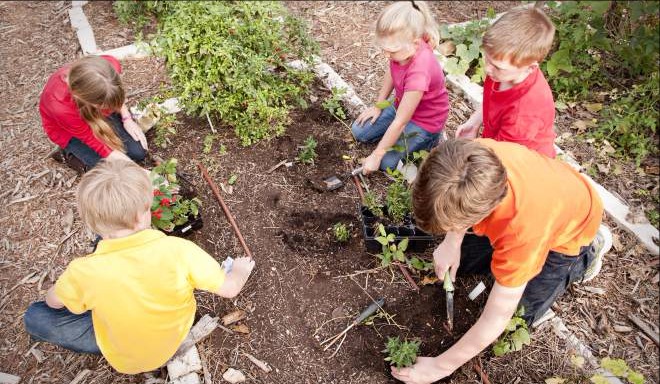 A SNAPSHOT OF 2017
Thanks to your support, the Cibolo Nature Center & Farm is our community's garden! This is where seeds of inspiration are planted, people and the natural world that sustains us are nurtured, and great results are harvested! 2017 has been another banner year for the Cibolo Nature Center & Farm. A number of fulfilling initiatives came to fruition, deepening and strengthening the roots we've put down in our community!
    
•    Nature Pre-School launched and is going strong
•    Herff Farm is forever protected and conserved in perpetuity
•    The Garden Barn at Herff Farm is built and ready for yellow school buses, and for you to join in classes and workshops
•    Herff Farm is nearing completion of Phase II and is ready for celebrations and teaching opportunities
•    A record number of school children attended Outdoor & Farm Classroom
•    We hosted our 43rd Wildlife Field Research Week and continue to contribute to valuable data collection that supports water, bird and monarch research 
You can keep Toes in the Creek and Hands in the Dirt!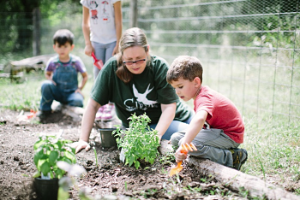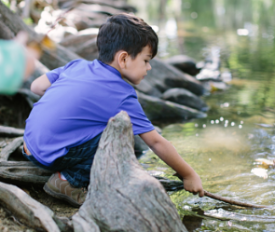 And you should hear what's in store for the coming year! 
This is the 2nd year the Herff Farm has officially been open to the public and schools. We have built it, and they are coming to see! However, we can only create programs if we have the support to do so. In order to keep the Herff Farm and the CNC thriving and reaching the community's demand for programming, we need your help! 
During this season of giving, consider supporting the CNC & Farm.  Caring for our cultural and natural resources, our Texas heritage, the creeks that recharge our water source, and the plants and animals that live around us is our collective responsibility. Working together we can continue to create a regional model for living lightly in the Hill Country.  A true asset in our community, the Cibolo Nature Center & Farm receives no public funding, but is 100% supported through the generosity of Friends like you, foundations and corporations.   
A financial gift in any amount will ensure that this precious landscape and Herff Farm, now preserved in perpetuity, will continue to be open and accessible for a place to recharge in nature while delivering outstanding programs that enrich people of all ages. Your gift may be an annual contribution or a monthly payment. Additionally, you may name the Cibolo Nature Center & Farm as a beneficiary in your long-term planning.  Leigh Owen, Director of Development & Planned Giving, can assist with special arrangements.  Please contact her directly at (830) 331-8982 or leigh@cibolo.org.   
We have a track record of success, and inch by inch, row by row, we're making this garden grow!  Won't you help us grow even more?  Our mission is to conserve natural resources through education and stewardship.  Learn more about the CNC & Farm at www.cibolo.org.
DONATE NOW