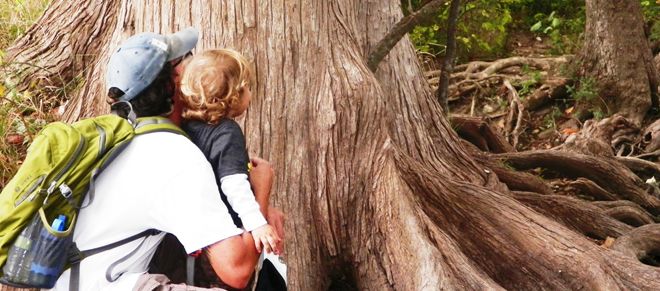 Donate/Become A Member

The Friends of Cibolo Wilderness is a 501(c)3 non-profit organization that exists to promote conservation of natural resources through education and stewardship. We care for the 160-acre Cibolo Nature Center & Farm, and provide environmental education programming for all ages. The CNC & Farm does not receive federal, state, or local funding for programs. We are 100% community supported. This important work is supported by the financial generosity of individuals, businesses and foundations. It is because of this support that we can carry out the mission. Gifts of any amount:
Provide scholarships for children to participate in the award winning Outdoor Classroom or camp programs

Fund important research leading to a better understanding of the bio-ecology of the Hill Country

Enable us to teach others ways to live lightly and conserve our vital natural resources

Help maintain and restore miles of hiking trails used by tens of thousands of visitors each year

Provide equipment for researchers to monitor the quality and quantity of the water in the Upper Cibolo Creek Watershed
We Thank You for Your Gift
You are helping protect and maintain the CNC & Farm so these wilderness areas remain open to the public to visit and enjoy for generations to come.
CIRCLE OF FRIENDS ANNUAL GIVING PROGRAM (Membership)
The Circle of Friends is a community of donors that contribute to the annual fund, supporting the important work at the Cibolo Nature Center & Farm. In appreciation for your financial support, your membership is complimentary.

Recurring Gifts
Make your gift last all year long! Consider a monthly or quarterly gift to the Cibolo Nature Center & Farm. Your recurring gift can be paid by personal check or can be automatically linked to your credit card. Just tell us how much and how often you'd like to donate. You may either contact us at (830) 249-4616. or email Sara Brumby for assistance.