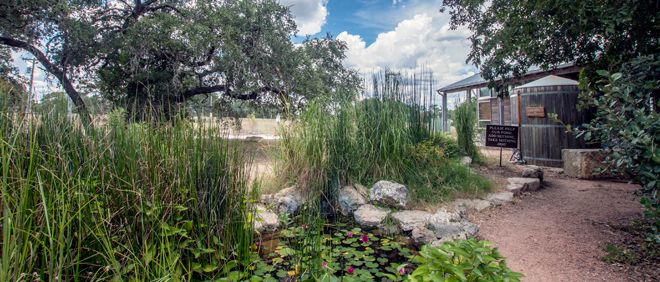 Membership Benefits
What is the Circle of Friends?
The Circle of Friends is a community of donors that contribute to the annual fund supporting the important work of the Cibolo Nature Center & Farm. Your gift will be used where needed most. Donate to become a member today; you'll receive a year's worth of benefits and can feel confident that you are helping the Nature Center's environmental education programs, research, and conservation initiatives to flourish. In appreciation for your financial support, your membership is complimentary. You will receive the following benefits based on the level of your gift:
Individual Membership and Other Options
       Individual:      $40
       Senior:            $25 (age 62+)
       Student:          $25 (with valid college ID)
       Couple:           $75
       Family:            $100
       Pet**:             $15 (per pet. Pet membership includes a free bandana.
                              Must be purchased in addition to another membership)
       Business:      Starts at $250. "Natural Partners" have access to additional benefits.
                              Click here for details. 
---
Join at any level and receive these membership perks:
10% discount in our gift shop

Discounted fees on select programs and workshops

Invitation to the Mostly Native Plant Sale private preview and reception (1st Friday in April)

CNC & Farm semi-annual newsletter
---
Hummingbird Level ($200 - $499)
All benefits above plus
2 Moondance concert season passes
10% of one CNC&F Summer Camp programs
Acknowledgment in the newsletter
---
Owl Level ($500 - $999)
Hummingbird benefits PLUS
Admission for 2 to one community program/workshop of your choice
---
Hawk Level ($1000+)
Owl benefits PLUS
Behind the Scenes Tour
Monthly payment options available (call to set up)
---
For additional information please call 830.249.4616 or email Sara Brumby.
...and you can make your gift last all year long!
Consider a monthly or quarterly gift to the Cibolo Nature Center & Farm. Your recurring gift can be paid by personal check or can be automatically linked to your credit card. Just tell us how much and how often you'd like to donate.