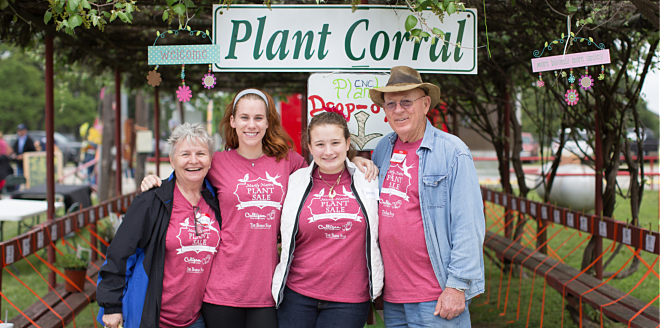 VOLUNTEER INFORMATION AND LOGIN

INTERESTED IN VOLUNTEERING? Let's Get Started!
Click

here

to learn more about our volunteer opportunities and join our team
---
For service groups and "done in a day" volunteer opportunities, please contact our Volunteer Coordinator at 830-249-7230 or volunteer@cibolo.org
---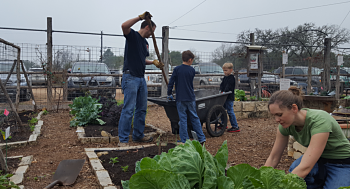 VOLUNTEERING MAKES A DIFFERENCE!
The Cibolo Nature Center & Farm began more than 25 years ago and continues to grow today. We simply would not be here if it weren't for the good-hearted, hard-working, nature-loving people that makeup our volunteer force.
Friday Morning Volunteer Workdays AND 2nd Saturday Volunteer Workdays
What:   Lend a hand in the Teaching Garden at our Historic Herff Farm. Volunteers help with planting, watering, harvesting, weeding and mulching as needed. Activities may include lifting, stooping, bending and kneeling. No experience necessary; all are welcome. Bring gloves, sunglasses, hat, sunscreen, bug spray, and a water bottle. 16 or younger must be accompanied by an adult.
Where:  Herff Farm, 33 Herff Road.
When:   9am - 12pm February through November.
For more information on either of these regularly scheduled workdays contact

volunteer@cibolo.org

.