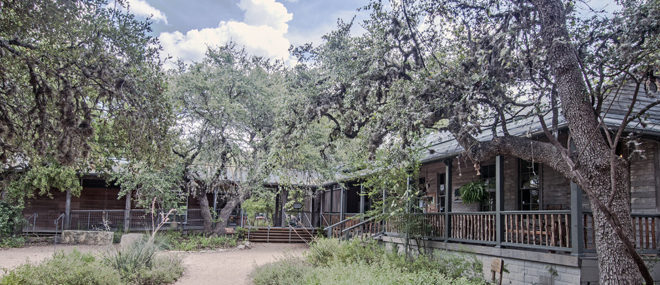 Calendar
CNC: Outdoor Classroom Educator Volunteer Training
Friday, September 14, 2018 9:00 am - 12:00 pm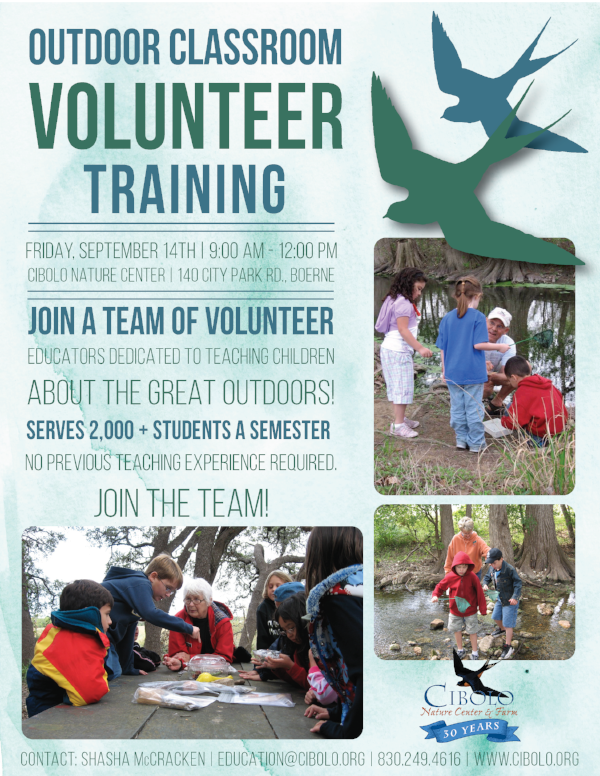 Location:
CNC, 140 City Park Road, Boerne
Description:
This training is an opportunity to get an overview of the Outdoor Classroom program, meet fellow volunteers, and go over some of the Outdoor Classroom lesson plans. No previous teaching experience is required.

The Outdoor Classroom serves more than 2,000 students per season and wouldn't be possible without our volunteers. Join us to learn more about Outdoor Classroom and other volunteer opportunities at the CNC!

Snacks provided.

This form stopped accepting submissions on September 14, 2018 9:00 am CDT.