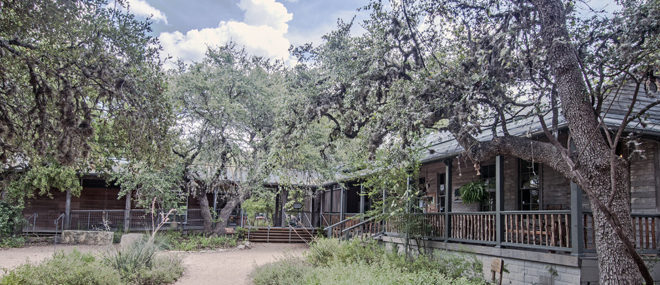 Calendar
CNC: Spring Break Camp 2019
Wednesday, March 13, 2019 9:00 am - 3:00 pm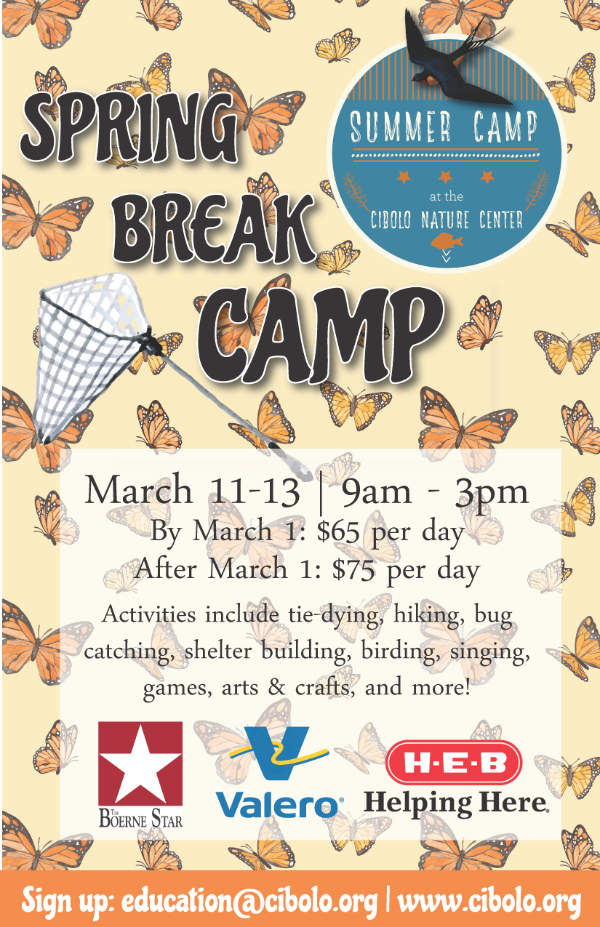 Location:
CNC&F, 140 City Park Road, Boerne
Description:
GREAT NEWS! We've extended our early bird discount through Monday morning, March 4th, at 9:30am! After that time, rate will be $75 per day.

Join us for action packed days at Spring Break Camp. Come for one, two or all three days! Camp is for ages 5 – 12 years old. Activities for camp days will be:

Monday, March 11 - Bird watching; Smores making.
Tuesday, March 12 - Insect catching; tie-dye, shelter building.
Wednesday, March 13 - Dip netting at the marsh, group games.

PLUS every day will include hiking and silly songs and FUN, FUN, FUN!

NOTE: If you are trying to register multiple campers online, you will need to register each one individually at this time.
This form stopped accepting submissions on March 13, 2019 9:00 am CDT.