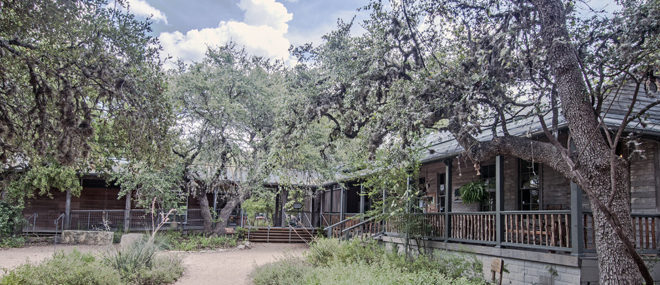 Calendar
FARM: Organic Gardening 101
Wednesday, September 25, 2019 6:30 pm - 9:00 pm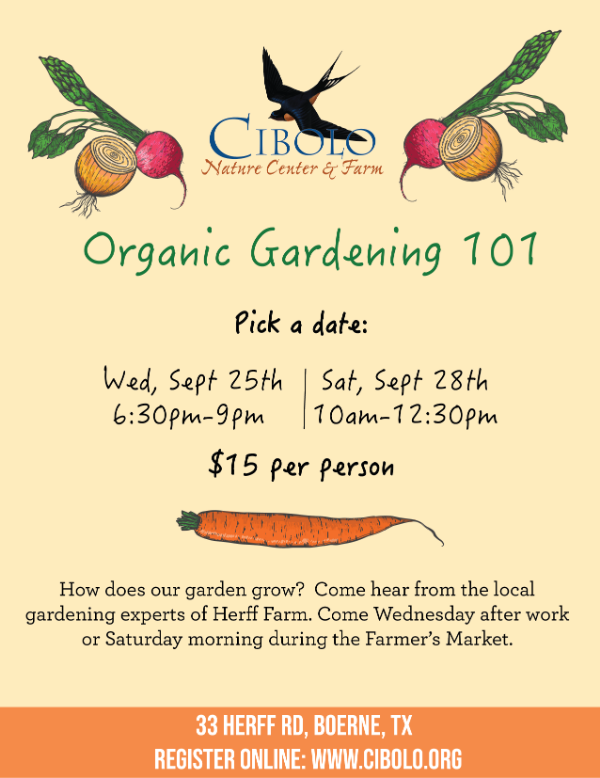 Location:
Herff Farm, 33 Herff Road, Boerne
Description:
You pick the date that works for you!

What can I plant now? Where do I start? How can I improve my soil? How do I get rid of Bermuda grass? How do I grow food for my family in Central Texas? How do I irrigate my garden? How do I manage pests? Come get the answers to all of your burning organic gardening questions from the local gardening experts of Herff Farm. Come Wednesday after work or Saturday morning during the Farmer's Market.

This form stopped accepting submissions on September 25, 2019 6:30 pm CDT.