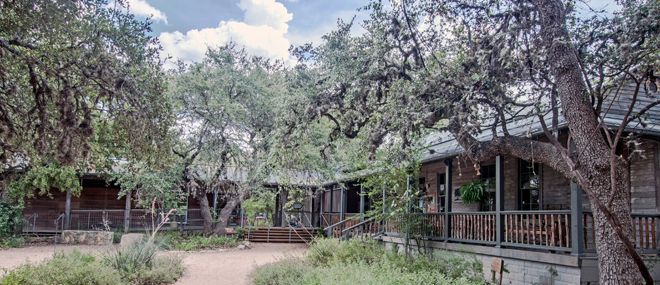 Calendar
A Hike to the Top of Malakopf Hill
Saturday, November 23, 2019 9:00 am - 11:30 am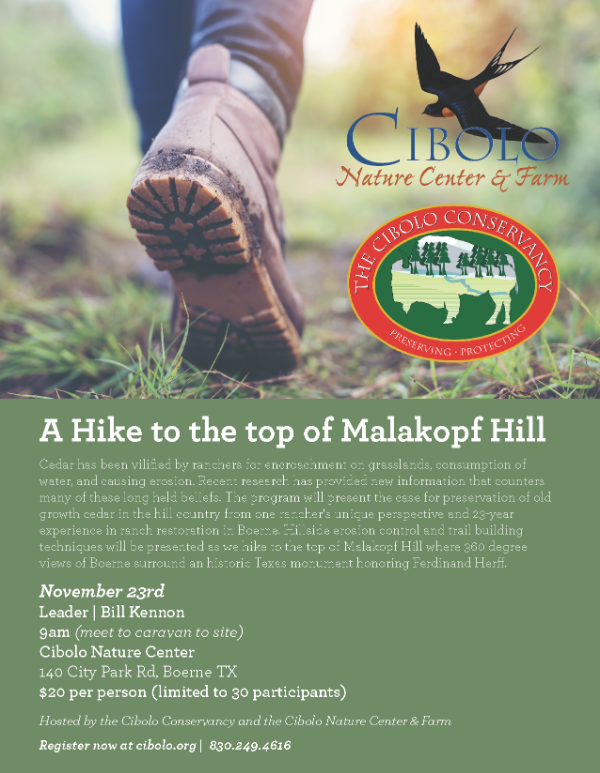 Location:
meet at CNC! Details below!
Description:
A Hike to the top of Malakopf Hill

Cedar has been vilified by ranchers for encroachment on grasslands, consumption of water, and causing erosion. Recent research has provided new information that counters many of these long held beliefs. The program will present the case for preservation of old growth cedar in the hill country from one rancher's unique perspective and 23-year experience in ranch restoration in Boerne. Hillside erosion control and trail building techniques will be presented as we hike to the top of Malakopf Hill where 360 degree views of Boerne surround an historic Texas monument honoring Ferdinand Herff.

MEETING LOCATION: Cibolo Nature Center, 140 City Park Rd. Boerne, TX 78006
Arrive BY 9am to caravan to the site. If running late, call Brent @ 210-601-4599

PRESENTER: Bill Kennon

COST: $20 per person. (Limited to 30 participants)

Hosted by the Cibolo Conservancy and the Cibolo Nature Center & Farm
This form stopped accepting submissions on November 23, 2019 9:00 am CST.