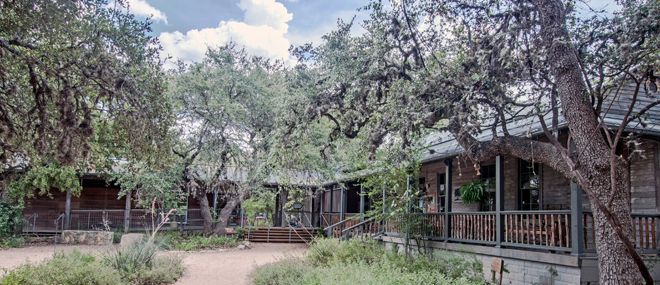 Calendar
CNC and FARM: Spring Break Camp 2020
Monday, March 9, 2020 9:00 am - 3:00 pm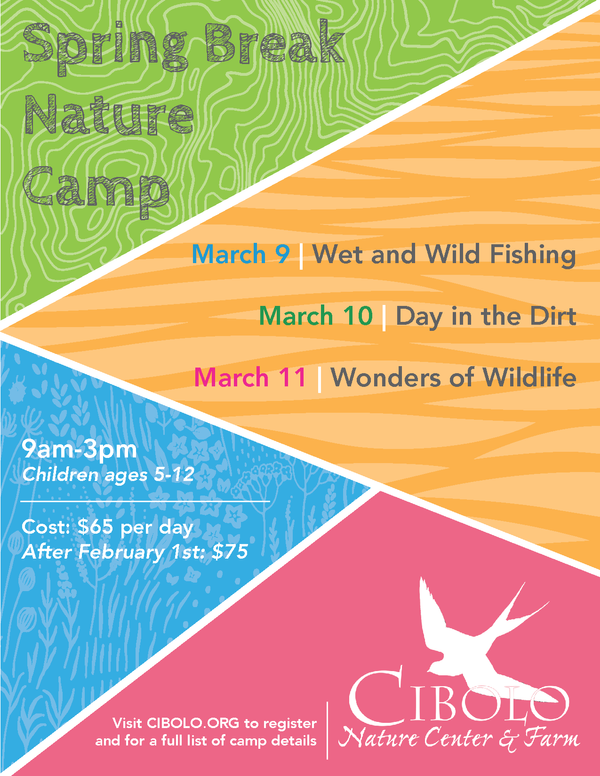 Location:
CNC&F, 140 City Park Road, Boerne
Description:
Join us for action packed days at Spring Break Camp. Come for one, two or all three days! Camp is for ages 5 – 12 years old. Activities for camp days will be:

Monday, March 9 - THIS CAMP DAY IS FULL!! Wet and Wild Fishing Camp
No rods or reels needed, get outside and enjoy a relaxing day of fishing and playing in the creek. Fishing, hiking, water play, marsh netting and wading in the creek. Discover what animals and plants live in our waters, how they use marshland and riparian ecosystems to survive and what we can do to help protect them. You might get wet! change of clothes is recommended, and bring a towel!

Tuesday, March 10 - Day in the Dirt at the Farm (Drop off and pick up will be at the CNC pavilion)
Meet at the Teaching Garden at the Herff Farm. It's time to unplug, get dirty and enjoy some good old fashioned muddy fun. We'll make mud art, a mud slip and slide, and play in the mud digging and planting in our teaching garden. Discover how animals use mud, what lives in the dirt and see how soil is made and how it makes our food. You'll go home dirty. A change of clothes is recommended, and bring a towel!

Wednesday, March 11 - Wonders of Wildlife
Get your cameras and your hiking shoes ready. Today is all about engaging with wildlife! We'll hike, catch bugs, go birding and get a close up look at some of nature's amazing animals. We'll explore the CNC and look for wildlife and places they may live using tools to help record these species to save their habitats for the future. Cameras and smart technology are welcomed at this camp.

NOTE: If you are trying to register multiple campers online, you will need to register each one individually at this time.
This form stopped accepting submissions on March 9, 2020 9:00 am CDT.