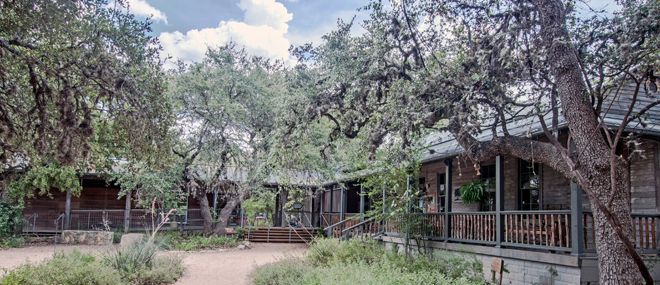 Calendar
CNC: Night Hike and Snake Search
Friday, October 9, 2020 7:00 pm - 9:30 pm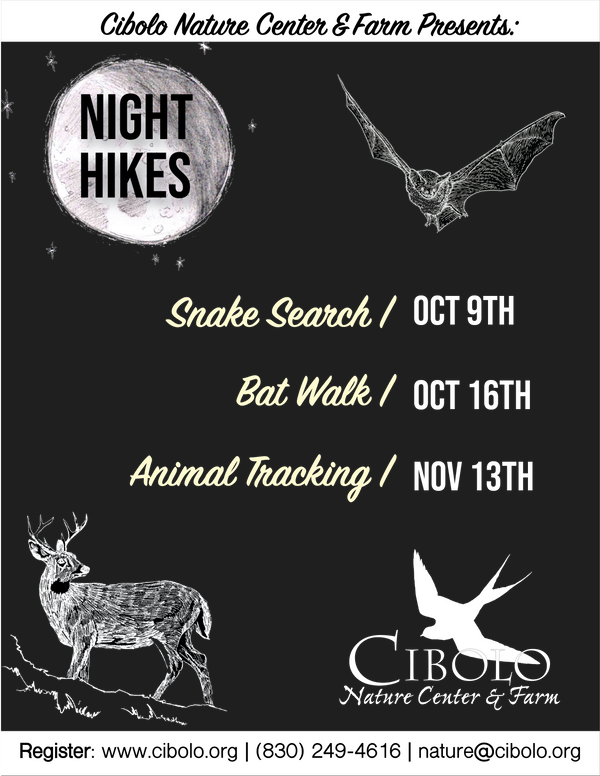 Location:
Cibolo Nature Center, 140 City Park Road, Boerne
Description:
Part of our ADULT NIGHT HIKES series! Maximum of 15 people allowed.
THIS EVENT HAS REACHED CAPACITY AT THIS TIME. REGISTRATION IS NO LONGER AVAILABLE.

Join expert herpetology professional naturalist Jasmine Torrez and explore the nature center to discover the snake species that call our park home. Enjoy the cooler weather while hiking through the riparian forest and live oak savannah. Get ready to get up close to our native snake species while learning about their habits, natural history, and survey different species for identification.

WHAT YOU WILL NEED TO BRING: Closed-toed shoes, flashlight, work gloves
This form is currently unavailable. Try again later.