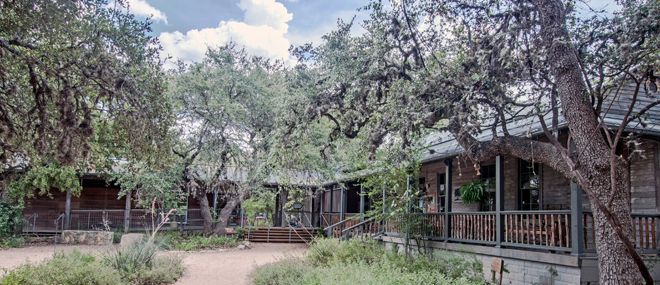 Calendar
CNC: Night Hike and Bat Walk
Wednesday, October 21, 2020 7:00 pm - 8:30 pm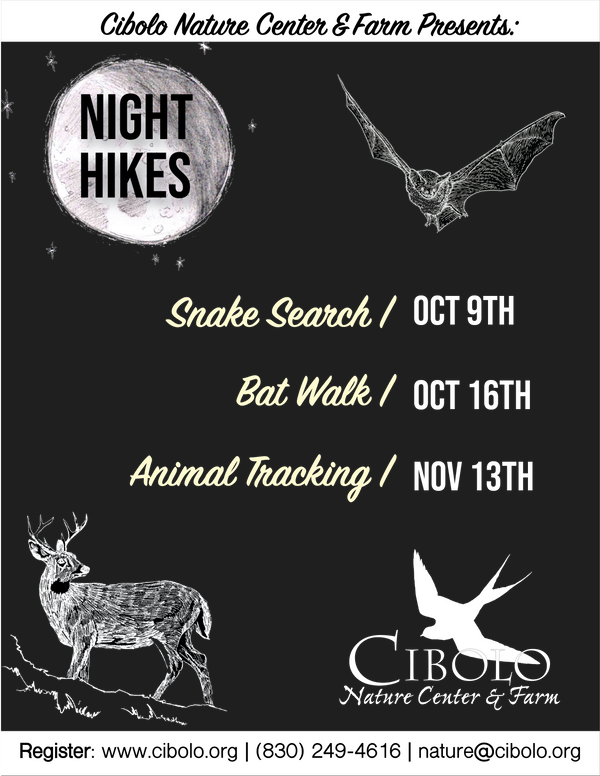 Location:
Cibolo Nature Center, 140 City Park Road, Boerne
Description:
part of our Adult Education Night Hikes; however, this one is a FAMILY FRIENDLY event.

Because of its amazing popularity, we've added another Bat Walk to our calendar! Explore the nature center trails at dusk to see fireflies, bats, moths, owls and other nocturnal animals. We will have an opportunity to record bats using bat detectors. This event is family-friendly, but participants must be able to keep a moderate hiking pace. Hosted by Noah Lawrence and Bianca Garza, two of our CNC all stars!

WHAT YOU WILL NEED TO BRING: Closed-toed shoes, flashlight.
This form stopped accepting submissions on October 21, 2020 12:00 pm CDT.