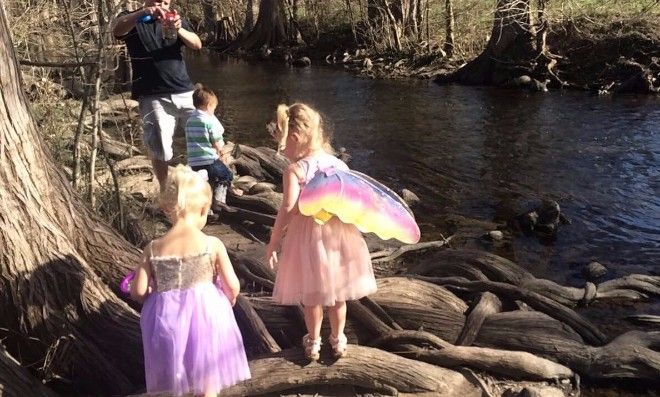 Our Birthday Party Program
Packages $150*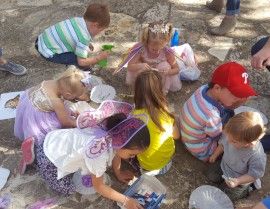 Available for booking on open Saturdays 10:00 am – 4:00 pm and Sundays 2:00 pm - 4:00 pm
Package includes:
   1 program activity Guide
   45 minute guided program on selected theme with activity and crafts for 15 children
   2 hours use of the pavilion or back porch for 2 hours, tables & chairs/benches included
      (Party Host will be allowed to decorate 30 minutes before party, clean up 30 minutes after.)    
Programs offered are:
*   Little Explorers:  A program designed specifically for our littlest visitors, this birthday features an interactive story time and toddler or preschool friendly craft.
*   Nature Detectives:  Grab your magnifying glass and look for clues nature leaves behind on this scavenger hunt.
*   Art in Nature:   We will take an adventure to learn how to create art from natural materials and create a project for each child to take home.
*   Dino-mite!:  Take a walk on the wild side and learn more about the Dinosaurs that used to roam through our area.
Optional Add-ons for Any Party:
*    T-shirt:  Add a CNC&F t-shirt for the birthday child for a discounted price of just $5.
*    Adopt-an-Animal:  For $20, your child can "adopt" one of our critters in the Visitors Center. The child will have his/her name placed on the tank for one month along with a thank you letter from our staff. Funds help feed and support the animals of the CNC&F. 
*Additional $5.00 per person fee for more than 15 participants.
*Additional $50.00 fee per hour of pavilion use over 2 hours.
Reservations must be made at least 2 weeks in advance and prepayment of a $150.00 deposit is required.
Cancellations must be made within 7 days prior to the party to receive a refund.  ($50 cancellation fee will be withheld on all cancellations.)
A Family Membership is encouraged for those having a birthday party at the Cibolo Nature Center & Farm.
Party Hosts will be responsible for all set up and clean up.  Nature Center is not responsible for decorations, food, or gifts.  All park rules and regulations apply. Set up is allowed 30 minutes prior to party; 30 minute clean up after party.
For reservations or questions please email Jennifer Wyle or call 830.331.8952.