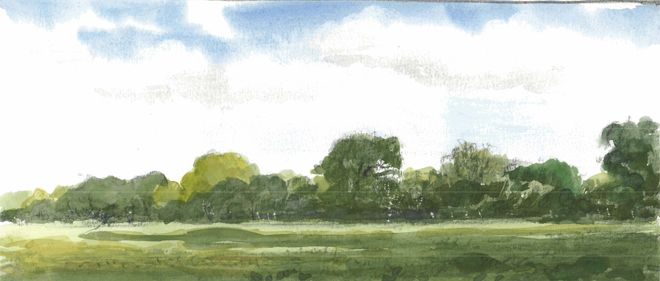 Become A Cultivator: 60 Cultivators for 60 Acres
Become a Cultivator of the Historic Herff Farm!
The Cultivators are an elite group of 60 supporters who contribute to the conservation of the Historic Herff Farm's 60-acre historic homestead, securing this farm in-perpetuity. The Friends of the Cibolo Wilderness purchased the Herff Farm but still have $300,000 left to pay-off, and you can help! We invite you to help seed the Herff Farm Campaign by contributing from the ground up! This is your once in a lifetime opportunity to join a small group of visionaries and become part of the next stage of the Herff Farm's history in the making.
Donors will be recognized with naming plaques at the Visitor Kiosk where every guest will pass as they enter the Farm.  Plaques will remind future generations of your personal commitment that makes their Farm experience possible. Put your name on an acre! Your plaque will declare that at this moment, you care enough to make an everlasting impression, not only for the future of the Historic Herff Farm, but the future of our health and sustainable communities.
You too can become a Cultivator for a one time gift of $5,000, $2500 over 2 years, or $225/month for 24 months.
We've come a long way. Let's get home!
For more information please contact Cheyenne Johnson