Summer Camp 2020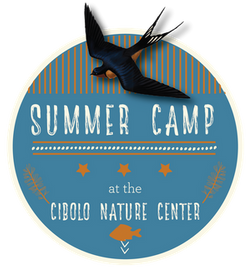 SUMMER CAMP AT THE CIBOLO IS CANCELLED
AND WE ARE OFFERING A FUN "CAMP IN A BOX" OPPORTUNITY FOR REGISTERED CAMPERS.
We were so excited to see your kids and have a wonderful summer camp experience with us. Unfortunately, we have made the extremely hard decision to cancel Summer Camp at the Cibolo through the rest of summer for the safety and well-being of the kids, counselors, staff and greater community.
We care about you and your children and believe that they need each other and the outdoors now more than ever. We want your children to have joyful experiences in nature, so for those registered for camp, we are offering an alternative experience that has fun, enriching, educational and exclusive experiences. We have put together a "Cibolo Camp in a Box" package that your children can do at home and at the CNC&F.
Please contact nature@cibolo.org or call (830) 249-4616 for more information or if you have questions.
Thank you for your understanding, flexibility and support as we seek to transform lives for the love of nature.
With gratitude,
The Cibolo Nature Center & Farm