Farmers Market at the Cibolo
The Farmers Market at the Cibolo is a community gathering place that celebrates local farmers, food producers and artisans while at the same time, providing access to healthy food for our community.
The Farmers Market reopened on Saturday, March 12th for the 2016 season!
Open 9 am - 1 pm. The market will be open EVERY Saturday through December 10th (except for November 26th).
Enjoy fresh air and delicious local produce, live music and more at the only Farmers Market in Texas on the grounds of a historic 1850s pioneer farm.

Our farmers market is the only in the area that can boast an actual farm location where visitors enjoy a shopping experience that includes:
• Fresh local produce
• Farm fresh eggs
• Breads, jams, jellies, pies and cookies
• Local honey
• Products crafted by local artisans
• Live music
• Children's craft activities
• Gardening classes
• Walking trails
• Cooking Demonstrations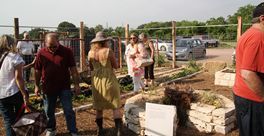 Community Partners
Aside from bridging the gap between our local farmers and purveyors and the community, the Farmers Market at the Cibolo also makes it a priority to support local businesses, nonprofits and community organizations. Each week, we invite these groups to the market to help promote their cause to our market-goers. Whether you represent an animal rescue organization, the cub scouts, a local school organization or nonprofit, we have a spot for you at the farmers market.

Become a Vendor
Do you have a great Texas-made product you'd like to share with the community? Please let us know more! Contact Gerald Schroeder, Market Manager, and tell us about your product. If you are a good fit, we will send you the vendor application.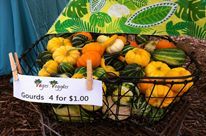 Contact Us
Farmers Market at the Cibolo 33 Herff Road Boerne, TX 78006 Open Every Saturday March-December 9:00 am-1:00 pm For more information, email Gerald Schroeder.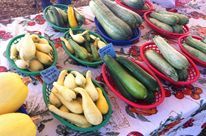 (Photo below by Amy Anderson, Shutter Happy Photography)